Childhood magic: marshmallows and trolls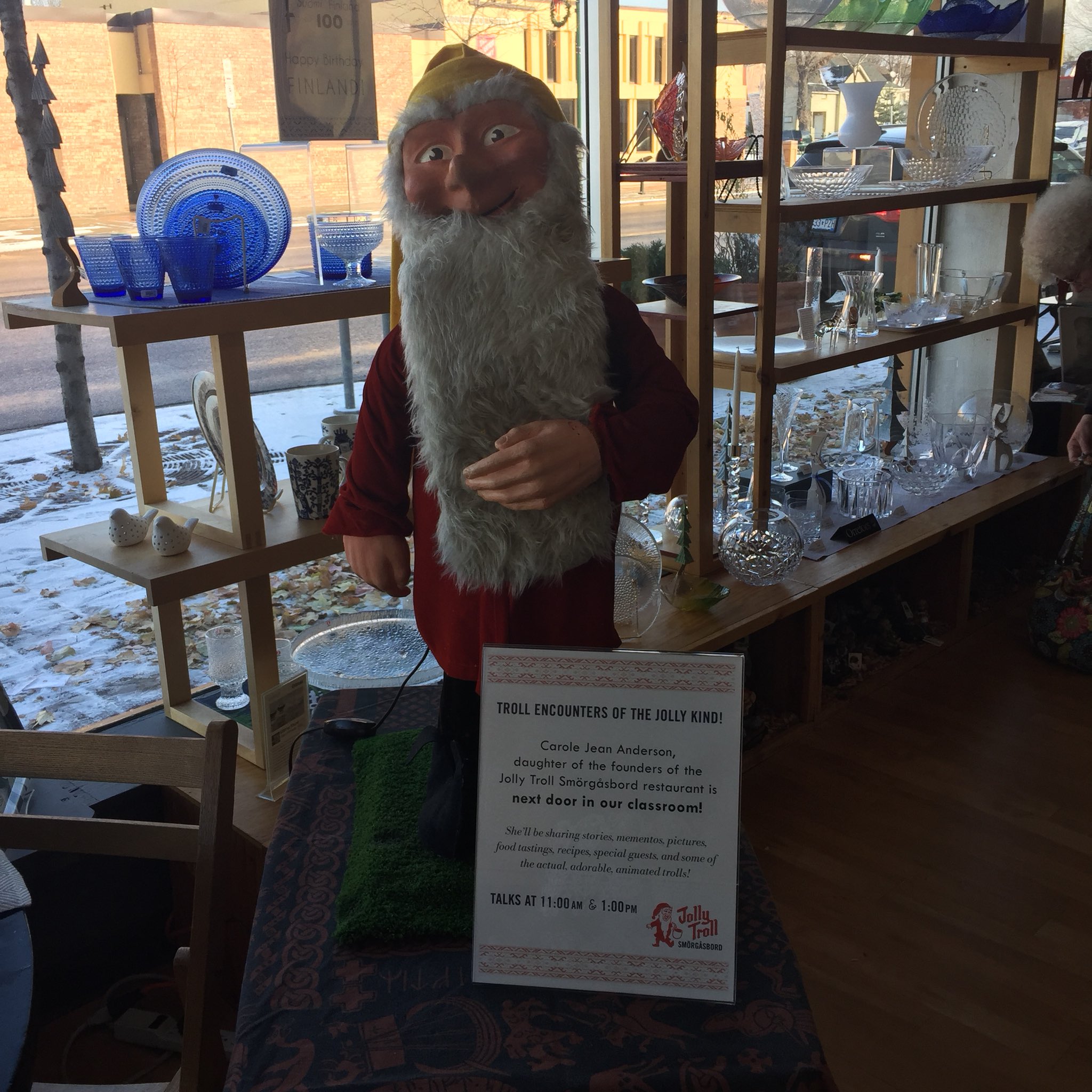 I have a long and storied history with marshmallows and trolls.
Marshmallows were my first treat. My mom would drop a good handful of pastel-colored minis on the tray of my highchair when I was a hungry toddler waiting for dinner. My older sisters would clump through the kitchen and ask if they could have some. On a good day, I might take a bite off one tiny mallow, swallow one half, and hand a sister the drooly bit in my pinched fingers. On a bad day, I'd just shake my head no. They were my marshmallows and I was not usually inclined to share.
And the trolls? Oh how I always loved trolls. Perhaps it began with
my imaginary friend, Macaroni
. She lived in the fields behind our house on Main Street, and she palled around with this creature who looked like a reptile and a troll had a baby. We called him Alligator. Alligator was quiet, and afraid of our Great Danes, but he was a good sort (although occasionally mischievous). When my family had the rare dinner out, we headed to the Jolly Troll, a smörgåsbord known for its endless buffets and decorated with mechanical trolls. The trolls were fascinating.
Last year I met the Jolly Troll heiress. Carole Jean Anderson is the daughter of the restaurants founders, and she still has a dozen of the guys in storage. When I met the trolls face-to-face, I knew that I wasn't the only one who needed a little troll nostalgia to brighten up these dark times.
Carole Jean and I began meeting with
Ingebretsen's
owner, Julie Ingebretsen, and the three of us dreamed up last weekend's "Troll Encounters of the Jolly Kind." The event was at Ingebretsen's in Minneapolis, and the trolls (cleaned up thanks to the amazing crew at
Heart of the Beast Puppet and Mask Theatre) took their places around the store, reminding us of the magic of childhood.
Carole Jean performed and told stories about her life with the trolls. We were delighted at the turnout and standing room only crowds. There were tears and laughter as we shared our memories. While the restaurants have closed, the trolls haven't died, yet the event reminded me of a fun wake.
More than one guest told me the trolls reminded them not only of the defunct restaurant, but also of
Dayton's 8th Floor Holiday Displays, those long gone but not forgotten wonderlands
.
When I'm involved with an event, you know there is going to be food. That's where the marshmallows come in! We recreated the infamous Jolly Troll Cranberry Fluff Salad. I wrote about the trolls and the fluff over at
Called to the Table this week
.